Our next course date is November 23rd, 2019 (5 spots left)
Register Now
student TESTIMONIALS
We've run a number of successful workshops, but don't take our word for it, take theirs.
Great Instructors! Provided good background and comfortable atmosphere for learning. Can't wait to get started on my own.
Dr. Jessica Nardone
Excellent introduction into the world of Botox and fillers. Highly recommended.
Dr. Gabriel Ponce
Important and pertinent information, especially with regards to TMD, was presented clearly and rationally.
Dr. Jack Zosky
Very Informative, I feel very comfortable injecting on my own!
Dr. Nicki Daudi
Excellent course, well conducted.
Dr. Fahimay Naqvi
Very good instructors, they were very helpful.
Dr. Bob Walton
Very informative, practical and condensed.
Dr. Ramzi Haddad
Great organization. Thanks!
Dr. Cem Sener
Great day of learning, great and helpful environment!
Dr. George Spanos
---
About the Course
Botox and Fillers for Dentists
Our Botox and filler course is specifically designed to maximize hands-on training without compromising the necessary didactic elements. In addition to the online component, our full day of injection training includes a short didactic review, diagnostic assessment, photographic and clinical record techniques and a student to instructor ratio typically 5:1. On completion of the program each student receives a certificate that they have met the RCDSO's training requirements for the province of Ontario. We forward the names of our graduates to Allergan allowing them to open an account and buy product, which is the only way for dentists to get fillers in Ontario.
We teach only techniques that are in line with the RCDSO guidelines. We will teach you how to inject Botox for cranio-facial pain and dysfunction while achieving good biomechanics and aesthetics in the cosmetically sensitive oro-facial region. You will also learn how to inject fillers to volumize,  define and rejuvenate lips in keeping with the RCDSO guidelines.
*Ask us about our refresher course for returning doctors. This hands-on refresher opportunity is aimed at previous workshop graduates who's injection skills have become rusty. We have set aside a very small number of spots in the regular workshop at a significantly reduced cost. Participants can come for either the full day or just the clinical portion and sharpen their skills. Please contact us for details and availability.
Course Cost & Credits
$2999 CAD + HST
8 hours Cat 2 CE credit
---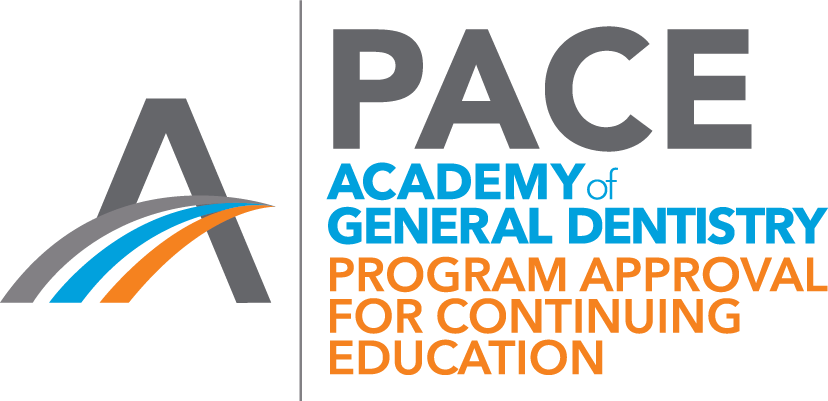 PINNACLE ACADEMY of LEARNING is designated as an Approved PACE Program Provider of General Dentistry. The formal continuing education programs of this program provider are accepted by the AGD for Fellowship/Mastership and membership maintenance credit. Approval does not imply acceptance by a state or provincial board of dentistry or AGD endorsement. The current term of approval extends from 9/1/2017 to 8/31/2019. Provider ID# 378898